商品詳細內容
Labomed Magna 高解析電磁閥控牙科通用型顯微鏡
商品編號:

186149

商品分類:

醫療手術顯微鏡
LABOMED Magna
The Power of Zoom

The Labomed® Magna dental microscope brings to your practice the power of crystal clear visualization in a compact, ergonomic design. The system features an Automatic Balancing Arm (ABA) that gives users 360 degrees of freedom in positioning the microscope. A highly responsive apochromatic zoom system ensures ease in landing on the ideal magnification. Super bright, long lasting LED illumination means dental professionals won't miss a thing.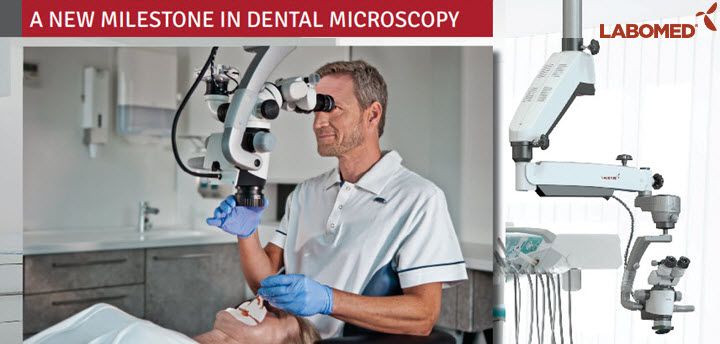 Magna Advantages
A brilliantly designed electromagnetic brake system provides ultimate flexibility in positioning the microscope. Two conveniently located brake-release buttons make the system highly intuitive. Holding down either button allows the microscope to move with ease. Upon release, the microscope immediately locks into place.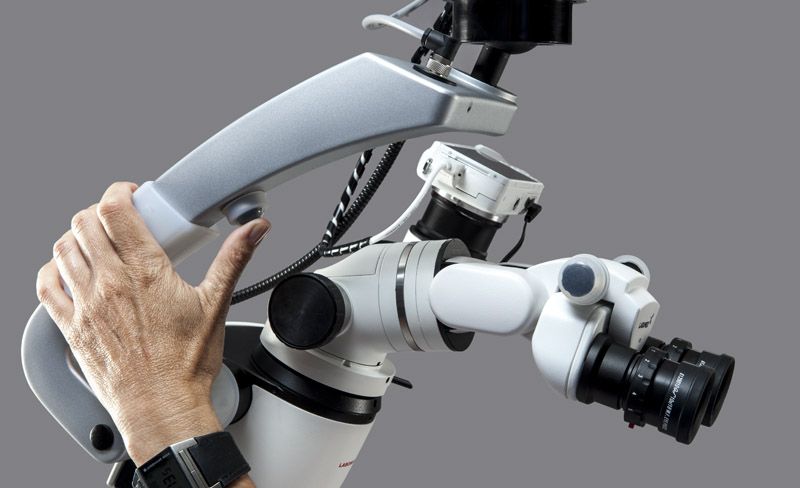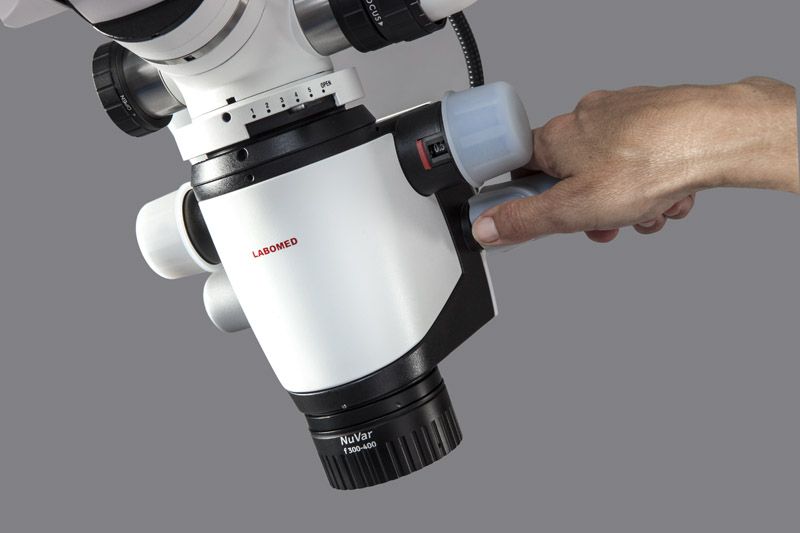 Apochromatic premium optics are packaged in a convenient zoom system to provide a continuous range of magnifications. The NuVar™ variable working distance objective (f300-f400mm) comes standard. Proprietary MaxLite™ coatings promise reflection-free, durable optics, ensuring the highest fidelity resolution.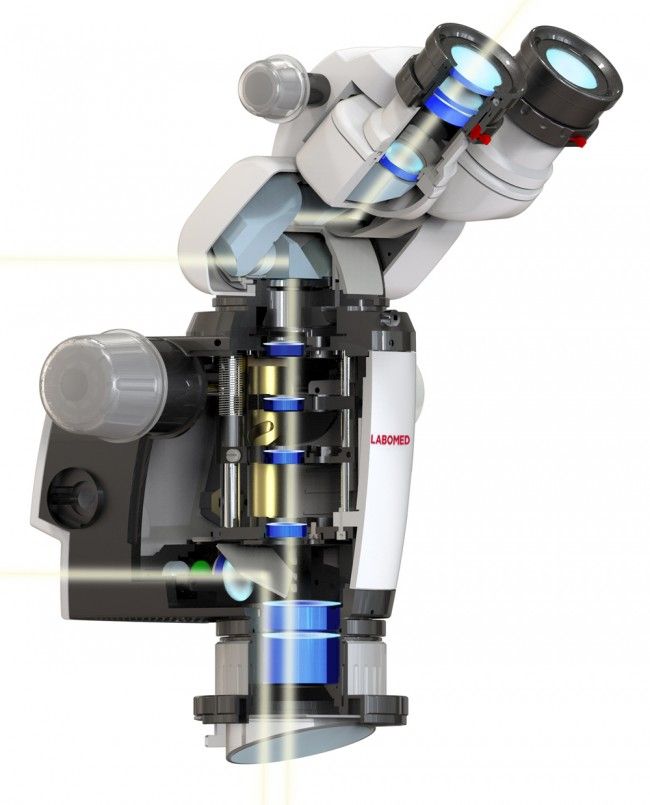 A super bright LED provides shadow-free light with a natural daylight temperature (over 100,000 lux) for up to 60,000 hours. For digital documentation needs, a host of digital SLR, video camera, and CCD adapters are available with the ProLine™.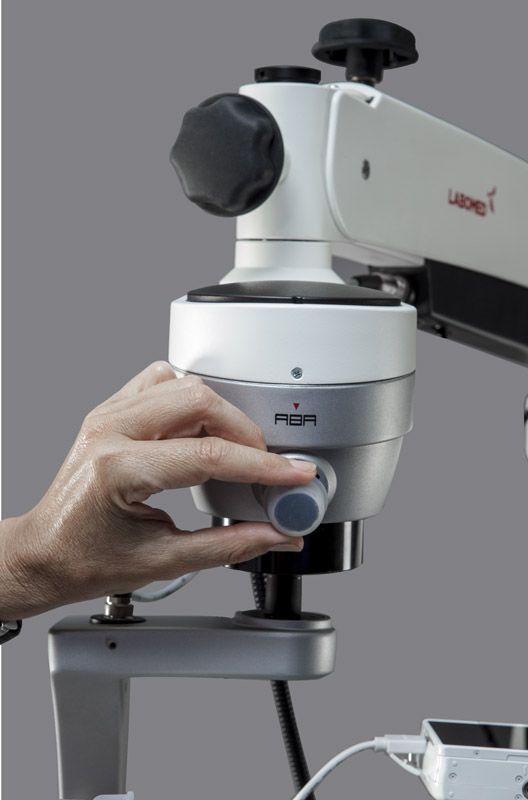 Magna Specifications
| | |
| --- | --- |
| | |
| Binocular Tubes | 0-210° tilting head with Rotoplate, DBSi (inclined double beam splitter), Double Iris and DSLR Adapter |
| IPD | 50-75 mm |
| Eyepieces | WF 10X/18 mm lockable eyepieces, one with resolution markup to assist in diopter adjustment |
| Diopter Adjustment | ± 5mm with diopter lock |
| Apochromatic Magnichanger | Galilean Zoom 1:6, convertible to 8 step magnichanger |
| Zoom Range | 0.4-2.5X |
| Objective | NuVar system with variable focal length adjustment from 300-400 mm with fine focus mechanism |
| Microscope Carrier | ABA (Automatic Balancing Arm) with electromagnetic release for easy, drift free positioning |
| Light Source | 50 watt LED, 90-240V |
| Maximum Wattage | 195 watts |
| Built-in Filters | Yellow and Green |
| Vertical Movement of Arm | ± 250 mm, power saving feature with light cut-off in park position |
| Stand | Robust, vibration-free stand on a cross base with four lockable caster wheels |
| Mounting Options | Floor stand, wall mount and ceiling mount |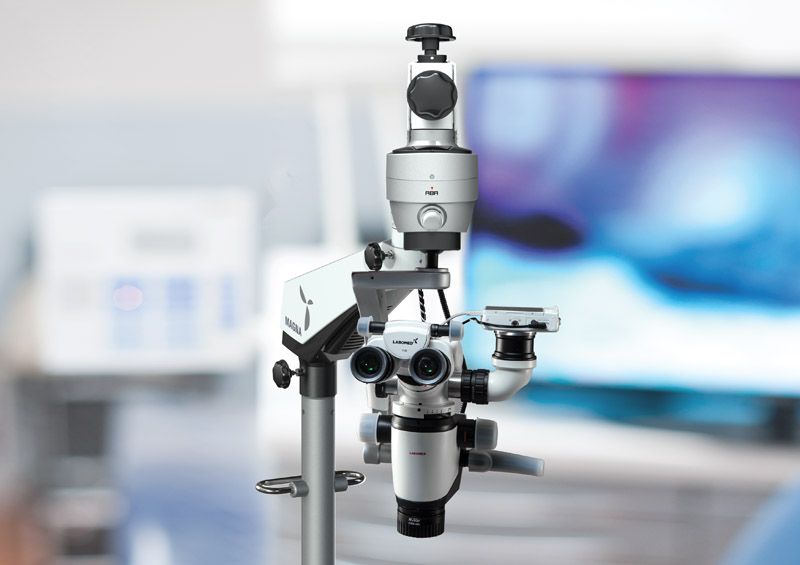 Dimensions (mm)