商品詳細內容
商品編號:

186151

商品分類:

醫療手術顯微鏡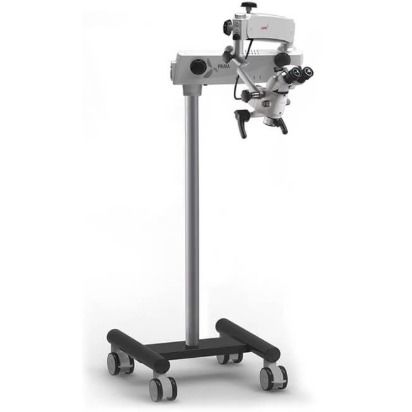 A Quality Solution for Value-driven Diagnostics
The Prima Mµ is intended for routine inspection and in screening clinical environments. A well-designed apochromatic optical system with a high output LED built directly into the microscope housing provides users with a compact solution. The arm system has been carefully designed to mitigate vibration and lower the system's center of gravity to provide a more stable, lighter weight solution.
PRIMA Mµ Advantages: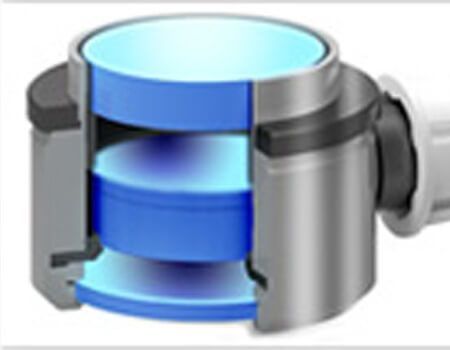 An Apochromatic 3-step Galilean optical system produces aberration-free images corrected for all primary wavelengths. Proprietary MaxLite™ coatings promise the highest degree of anti-reflective and scratch resistant properties, illuminating images evenly and without artifacts. Fine focusing control is provided through a range of long working distance CMOs.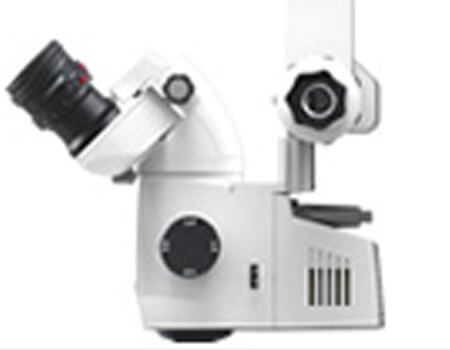 A single 27-watt LED intelligently drives the illumination system to deliver over 75,000 lux at a carefully selected color temperature of 3700K, making Prima Mµ's eye-pleasing illumination the brightest in its class. Built into the magnichanger, the LED design makes the system more compact and runs cool for over 50,000 hours.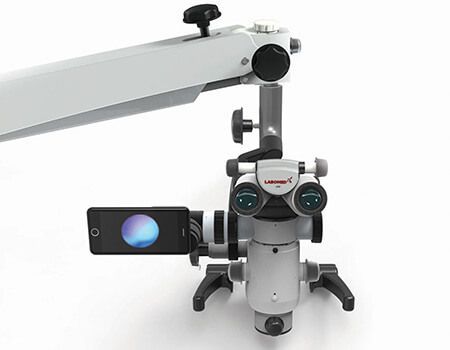 To address digital documentation needs, a host of digital SLR, video camera, and CCD adapters are available with the ProLine™ in addition to our proprietary iVu S5 in-line solution.
Microscope Specifications
Binocular Tubes

45° inclined (standard), 0-210° inclinable, straight head (optional)

Eyepieces

WF 10X/18mm with retractable eye guards, diopter adjustment ±5mm with diopter lock; optional: WF 12.5X/18mm

Apochromatic Magnichanger

0.6X, 1.0X, 1.6X

Objective

f-250 mm with fine focus (standard); Options: NuVar with focal length adjustment f-300-400 mm; f-300 mm or f-400 mm with fine focus; f-200 mm fixed objective; objective lens protector

Light Source

27W LED / 75K lux

Built-in-Filters

Green & Yellow

Vertical Movement of arm

500 mm with power saver light cut-off at park position

Microscope Carrier Movement

± 155°

Mounting Options

Floor stand, wall mount and ceiling mount
Dimensions (mm)