商品詳細內容
LABOMED Prima ENT 耳鼻喉科手術顯微鏡
商品編號:

186152

商品分類:

醫療手術顯微鏡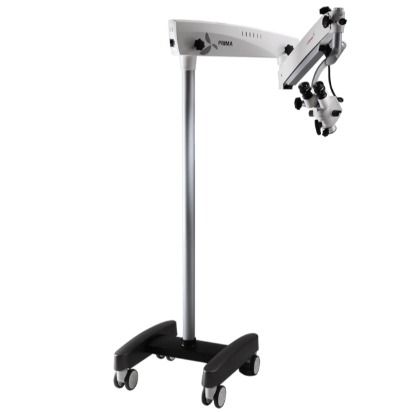 A Performance Driven Design for Ear/Nose/Throat Profesionals
The Prima ENT microscope reflects a performance driven design with modularity in mind for the evolving needs in ENT clinical and surgical routines. With an intelligent LED coaxial illumination system, crystal clear optics, and fluid arm movement, the Prima ENT microscope stands apart as a smart choice.
PRIMA ENT Advantage:


A super bright LED delivers over 100,000 Lux with a natural daylight color temperature. A run time of up to 60,000 hours eliminates the need for frequent bulb changes. Built-in electronics make it the most compact arm system around.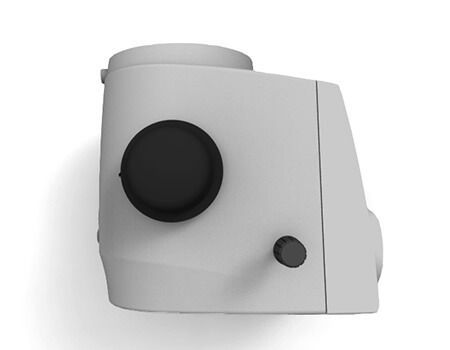 An Apochromatic optical system produces superior resolution and artifact-free images for excellent visibility. Proprietary MaxLite™ coatings promise reflection-free, durable optics.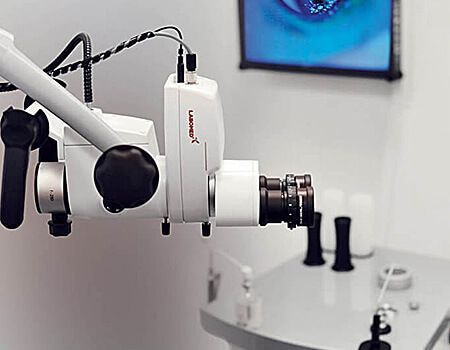 The ProLine™ features a host of digital SLR, video camera, and CCD adapters in addition to the iVu S5 in-line digital solution -- all helping to simplify documentation and communicating treatment plans to patients.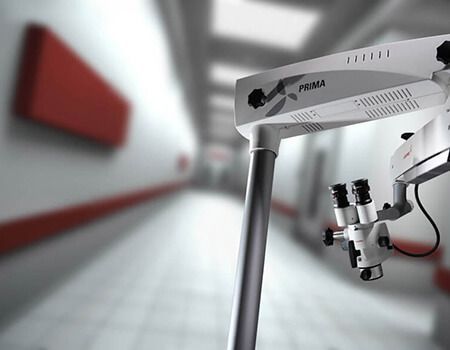 An intelligent LED Park Position makes operation simple when interacting with patients. Raising the arm turns off the illumination; lowering the arm makes the system ready for use again.
Microscope Specifications
Binocular Tube

90° straight head, IPD 50-75mm. 0-210° tilting head optional

Apochromatic Magnichanger

5 step: 0.4X, 0.6X, 1.0X, 1.6X and 2.5X

Eyepiece

WF 10X/18mm with retractable eye guards, diopter adjustment ±5mm with diopter lock; optional: WF 12.5X/18mm

Objective

f=250mm objective with fine focus. NuVar system with continuous variable working distance from 200-400 mm optional

Light Source

50W LED; 100,000+ Lux

Built-in-Filters

Green & Yellow

Vertical Movement of arm

550mm

Microscope carriers

Microscope carriers
Dimensions (mm)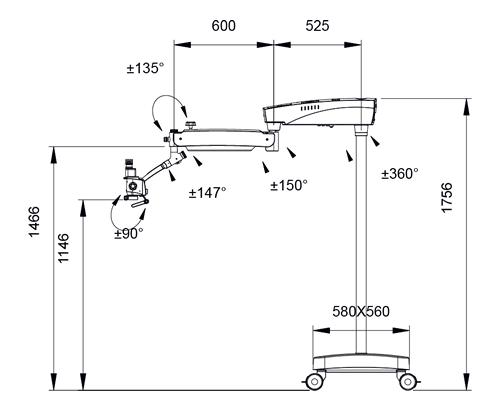 Mounting (mm)